Dr. Mark Ericsson – Boca Raton Emergency Dentist
As a Florida native, Dr. Mark Ericsson completed his undergraduate degree at Florida State University and graduated from Washington University Dental School in St. Louis, MO. "Dr. Mark" has been a dentist in Boca Raton, Florida for over 30 years and has extended his training with extensive post graduate education in multiple fields of dentistry since receiving his D.M.D. degree.
His emphasis on patient comfort as well as keeping up-to-date with the latest advancements in dentistry enable him to provide patients with the best quality of care in the field. Dr. Ericsson has a wide range of experience in different areas of dentistry, from cosmetic and restorative dentistry to surgical treatments and root canal treatments. Most notably, Dr Ericsson is recognized for his "Full Mouth Reconstruction" cases.

Dr. Mark Ericsson has been awarded the "Certificate of Merit" from the American Association of Endodontists for outstanding Root Canal Therapy. During his education at Washington Universitity School of Dental Medicine, Dr Ericsson received the "Edward R Hart Award" for the "Highest performance in Overall Restorative Dentistry" and the "Richard Bengal Acknowledgement award" for the "Highest Performance in Crown and Bridge". In addition, Dr Ericsson set and holds the "All-Time Crown and Bridge Production Record" during his tenure at Washington University School of Dental Medicine.
"I am very proud of the positive effects we have on our patients lives every day." – Dr. Mark W. Ericsson D.M.D.
Dr Mark Ericsson is an active member of the American Dental Association, Florida Dental association, and the South Palm Beach County Dental Association.
Dr. Rosanna Ericsson
Dr. Rosanna Ericsson completed her undergraduate degree at New York University (NYU) and graduated from Washington University Dental School in St. Louis, MO. Together, both Dr. Mark and Rosanna Ericsson have been serving the Boca Raton area for more than 30 years. Her approach to your treatment starts with patiently listening to you. Then, after a complete and thorough examination, she reviews and discusses the diagnosis and treatment options with you. Dr. Rosanna strictly follows the Ericsson Dental philosophy of Empathetic dentistry: Treat all Patients as we would like to be treated.

"I am proud to provide my patients with the best in dental technology, treatment options and patient comfort. It is my pleasure to address all your questions and concerns." – Dr. Rosanna Ericsson D.M.D.

Washington University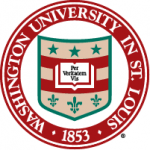 The Highest Performance in the Overall Field of Restorative Dentistry
The American Association of Endodontics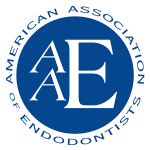 Certificate of Merit
Washington University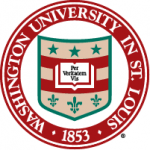 Excellence in Crown and Bridge