High-Quality Dental Implants in Boca Raton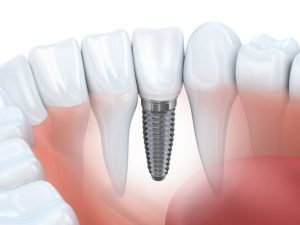 Your teeth are one of your most valuable assets. Not only do they allow you to eat and speak, but they are also one of the first things that other people notice about you. Don't let a missing tooth prevent you from showing off your smile or impact the quality of your life. With dental implants, you can restore your beautiful smile and regain your confidence.
What are Dental Implants
Implants have become one of the most common dental procedures. The procedure involves surgically implanting a metal post or frame into the jawbone, underneath the gums. As the implant heals, it fuses to the bone and serves as a permanent and stable replacement root that an artificial tooth is attached to. Implants are an option for anyone who has lost a tooth or teeth for any number of reasons, including:
Periodontal disease
An accident or injury
Tooth decay
An illness
Types of Dental Implants
There are two main types of dental implants:
Endosteal implants – These implants are surgically implanted directly into the jawbone. After the artificial tooth root is implanted and the gum tissue surrounding it heals, a post is connected to the implant and an artificial tooth or teeth are attached to the post. The replacement teeth can be attached to the post individually, or they can be grouped together on a bridge or a denture.
Subperiosteal implants – This type of implant involves fitting a metal frame to the jawbone just below the surface of the gum tissue. When the gum tissue heals, the metal frame becomes permanently fixed to the jaw. Posts attached to the frame push through the gums, and an artificial tooth or teeth are mounted to them.
The Benefits of Dental Implants
Implants provide a number of benefits for people who are missing teeth. The most notable benefits associated with dental implants include:
Replacement teeth that look and feel natural – Because they fuse to the bone, dental implants don't shift like traditional dentures, which means that they actually look and feel like your natural tooth.
Greater comfort – Removable dentures can shift in the mouth, which can lead to a significant amount of pain. Since implants don't move, there is no need to worry about shifting teeth, which means greater comfort.
Better speech – Dentures that don't fit properly in the mouth can slip, which can lead to slurred or mumbled speech. Because dental implants are securely affixed, you won't have to worry about slipping teeth that can impact your speech.
Improved eating – Dentures can make it difficult to eat certain foods; however, since dental implants function like your natural teeth, you can eat any type of food you want pain-free and with confidence.
Long-lasting – With proper care, dental implants are extremely durable and they can last a lifetime.
At Ericsson Dental, we specialize in dental implants in Boca Raton, FL. Dr. Ericsson uses the most advanced technology to ensure his patients receive the best dental care possible. With dental implants, Dr. Ericsson will restore the beauty of your smile and the function of your mouth, giving you peace of mind and increased confidence.