Cosmetic Dentistry in Boca Raton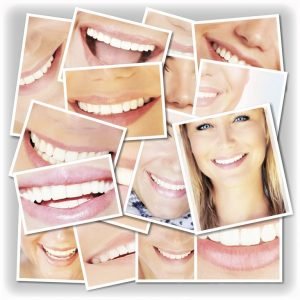 Your smile is the first thing people notice about you. If you have cracked, chipped, discolored or missing teeth, you may be hiding your smile for fear of what others will think of you. Thanks to Dr. Ericsson and his entire team of cosmetic dentistry dentists at Ericsson Dental, you no longer have to hide your smile! Specializing in full mouth restoration and emergency dental care, Dr. Ericsson and his staff have been helping the people of Boca Raton, FL transform their teeth and improving their confidence so that they can put their best smile forward.
Whether you have a chipped, cracked or broken tooth, your teeth are discolored or crooked, or you are missing teeth, you can count on Dr. Ericsson and his team to transform your teeth and give you a smile that you will be proud to show off.
Types of Cosmetic Dental Procedures in Boca Raton, FL
The team at Ericsson Dental are highly trained and experienced in all types of cosmetic dentistry procedures. Below is a listing of some of the most common procedures that are performed in Dr. Ericsson's state-of-the-art office in Boca Raton, FL.
Teeth Whitening – Teeth whitening is one of the most common and one of the least complex cosmetic dentistry procedures. At Ericsson Dental, you will find a number of procedures available to whiten your teeth. After just one visit, you will experience whiter, brighter teeth.
Dental Veneers – These thin shells are custom-made from either porcelain or a resin material. They are applied to the front of the teeth and can improve their color, shape and size. Veneers can even be used to repair chipped, cracked or broken teeth.
Dental Bonding – Through the process of dental bonding, a putty-like resin that is made out of a high quality plastic material is affixed to the front of the tooth. After the resin is applied to the tooth, it is hardened with an ultraviolet light, which hardens the material to the surface of the tooth. Once hardened, the resin is shaped and filed, leaving you with a perfect tooth. Dental bonding is ideal for repairing chipped, cracked, broken, misshapen and even decayed teeth.
Inlays and Onlays – Also known as 'indirect fillings,' inlays and onlays are another popular cosmetic dentistry procedure. Inlays and onlays are made from a variety of materials, including porcelain and composite resin. During this procedure, Dr. Ericsson will take a mold of your tooth and the inlay or onlay will be created in a lab. Once created, Dr. Ericsson will bond the inlay or onlay to your tooth, giving you a healthy, attractive tooth.
Dental Implants – If you are missing teeth, dental implants are an excellent replacement option. This procedure involves replacing the root of the missing tooth with a metal (usually titanium) replacement root. The implant serves as a solid and permanent root that a replacement tooth will be attached to.
No matter how you want to improve the look and function of your smile, Dr. Ericsson and the entire staff at Ericsson Dental can provide you with a cosmetic dentistry procedure that will enhance your smile and restore your self-confidence.