Dental problems don't wait until 9-5 Monday through Friday to pop up. Dental emergencies can occur at any time, but at Ericsson Dental, Emergency Dentist in Boca Raton Dr. Ericsson, and his entire team are committed to treating your dental emergency in the most convenient and comfortable way possible.
Ericsson Dental values their patients and we aim to treat every dental emergency as quickly and efficiently as possible. Ericsson Dental also stays on the forefront of dentistry technology so that we can give our patients the best options available.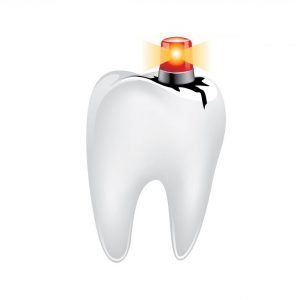 Types of Dental Emergencies in Boca Raton, FL
A dental emergency is a dental situation that occurs and requires immediate treatment. Some of the most common dental emergencies that are treated at Ericsson Dental include:
An Avulsed Tooth – An avulsed tooth is a tooth that has been knocked out of the mouth. This type of dental emergency requires immediate attention. You don't only have to worry about a gap in your smile but also damage to the nerves, tissue, and blood vessels that surround the tooth. Replacing the tooth as quickly as possible increases the odds that the tissue around the tooth will regrow to support the tooth.
A Lost Filling or Crown – Eating hard candy, ice, or any other hard food can cause a filling or crown to separate. Additionally simply brushing or flossing your teeth can loosen a crown or filling. A crown or filling is there for a reason and when one falls out it can leave the exposed tooth feeling extremely sensitive and painful. If you experience a lost crown or filling you will want to contact an emergency dentist immediately to help reduce the pain and the likelihood of further damage.
A Cracked or Broken Tooth – The most common causes of a broken or cracked tooth are trauma, bitting, or grinding your teeth. An emergency dentist can help you assess the situation and take corrective action before the cracked tooth becomes too bad.
A Loose Tooth – The most common cause of a loose tooth is decay. Over time, not taking care of your teeth can result in some of them becoming loose. While oral hygiene is a good way to combat a loose tooth, an emergency dentist could help prevent the tooth from falling out entirely.
What Happens When You See an Emergency Dentist?
Much like a regular dentist, a Boca Raton emergency dentist will thoroughly evaluate the issue and decide on the best course of action. Once the dentist has decided the best way to proceed they will take the corrective action to help alleviate your pain and emergency.
Ericsson Dental provides emergency dental procedures in the Boca Raton area. If you are experiencing a dental emergency contact our office immediately. Dr. Ericsson will use his decades of experience to help determine the best course of action for your particular case. Dr. Ericsson will use the most state of the art technology to ensure your emergency dental treatment is as pain-free and fast as possible.